Baraboo Landscape
This is the download page for my Stellarium landscapes.
Stellarium is a free open source planetarium for your computer. It shows a realistic sky in 3D, just like what you see with the naked eye, binoculars or a telescope. I've made a landscape file that you can download and use.
This landscape was made with photos taken from my yard in Baraboo, Wisconsin, USA. My son and our dog are in the photo as well.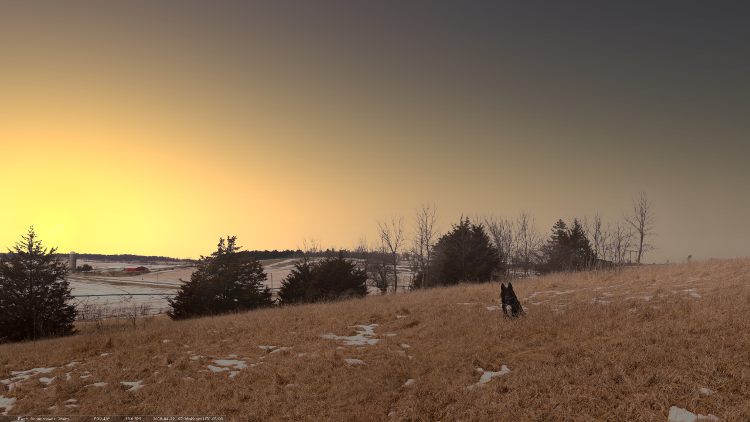 New in 2018!
I've been meaning to try this again, and finally got a chance. The new version has better graphics, but they are larger than the recommended size. I've tested them on my own computer and they work great, but let me know if the landscape does not work for you.
Besides better graphics, this version is positioned more accurately so that what you see in Stellarium is exactly what you see outside -- assuming good weather. Our son didn't make it into this new version, but our dog did; and there are a few other animals too. Although the new image is clearer, the time of year (early spring) is not the most flattering for taking pictures. Still, what you see is what I saw just after noon on April 21, 2018.
---
Instructions
Download and unzip the baraboo.zip and/or baraboo2.zip files using the link above, then follow installation instructions in the unzipped readme.txt file.

Baraboo Landscape by Cliff Nieuwenhuis and Baraboo2 Landscape by Cliff Nieuwenhuis are licensed under a
Creative Commons Attribution-ShareAlike 3.0 Unported License.